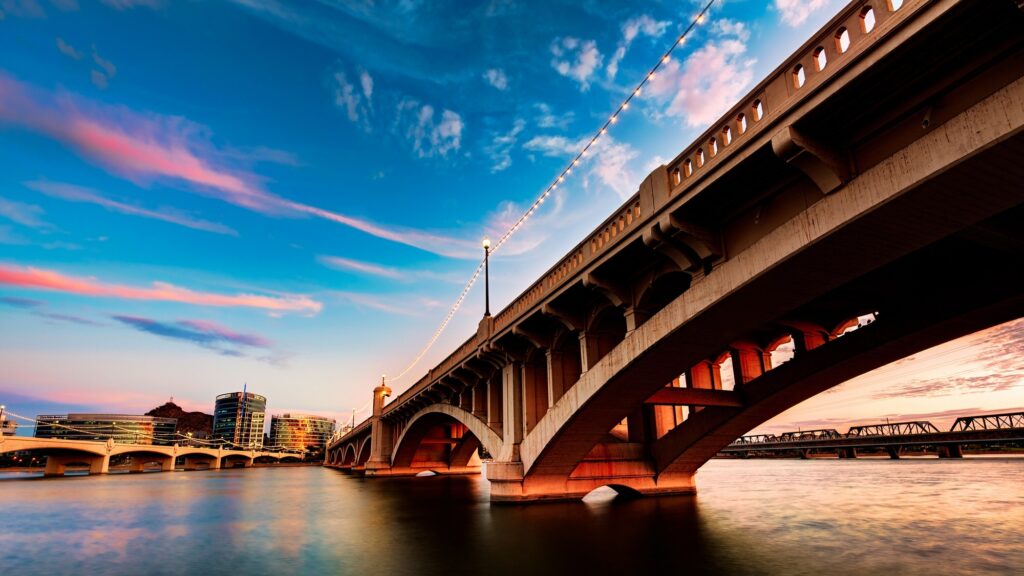 Whether you are considering a move to Tempe, or you have been a local for a while now, there is always something new to experience in town.
As one of the best places to live in Maricopa County, you will find plenty of fun things to do in Tempe, and we have put together a list of some of them to get you started.
1. Hike "A" Mountain
Don't just hike a mountain, although there are many beautiful hikes in the Tempe area; hike "A" Mountain in downtown Tempe. It's a quick, yet challenging hike that ends with amazing views of the Tempe skyline. When you are looking for fun and free things to do in Tempe, this hike should make the list.
2. Visit the Arizona State University Art Museum
One of the most inspiring things to do in Tempe is visiting the ASU Art Museum. With revolving exhibits, there is always something new to see. The museum also houses the largest collection of Cuban art in the country and an award-winning print collection.
3. Tour the Eisendrath House
If you have not seen the over 80 year old Eisendrath House in Tempe, make some time to take a tour of the beautiful adobe structure. Built in 1930 as a protest against anti-semitism, the Pueblo-revival adobe house is now a museum and event venue available for private tours.
4. Have Tea Time
Everyone should experience high tea some time in their lives, and in Tempe there is a perfect place to do just that. Drink Me! Tea Room offers a modern twist on afternoon tea and is one of the most special things to do in Tempe.
5. Try a Healthy Restaurant
Sometimes eating out and sticking to your health goals don't fit together, but that doesn't have to be the case in Tempe. The city's blog has put together a list of all the best healthy restaurants in town to keep your goals on track without missing out on the fun of a restaurant meal.
6. Escape the Heat with Indoor Rock Climbing
When you want to get outside but it is one of Tempe's trademark blazing hot days, escape the heat at Phoenix Rock Gym. Whether it is your first time, or you are a seasoned climber, the gym will have the right wall for you. Memberships with members-only hours and competitions are available for those who fall in love with climbing.
7. See a Broadway Show
ASU Gammage has a full calendar of performances, including many touring Broadway shows. The building's Frank Lloyd Wright architecture alone is enough to warrant a trip to the venue.
8. Explore Tempe Town Lake
One of the most photogenic locations in Tempe is Tempe Town Lake. Take a kayak or paddle board out on the lake and enjoy the beautiful water.
9. Enjoy a Sunset Horseback Ride
One of the most scenic things to do in Tempe also involves a perfect photo op: horseback riding at sunset. Just 20 minutes south of Tempe, KOLI Equestrian Center offers trail rides suitable for even total horseback riding beginners. Book a sunset margarita ride to return just before sunset and enjoy chips, salsa, and margaritas. This is a GNO or date night you will never forget!
10. Visit the Arizona Heritage Center
Even if you are already familiar with Arizona's history, you are sure to learn something new at the Arizona Heritage Center. It's one of the top educational things to do in Tempe, and a great place to escape the heat.
For information about relocating to the Tempe area, we are here to help! Contact us today to find out if buying a home in Tempe might be right for you.