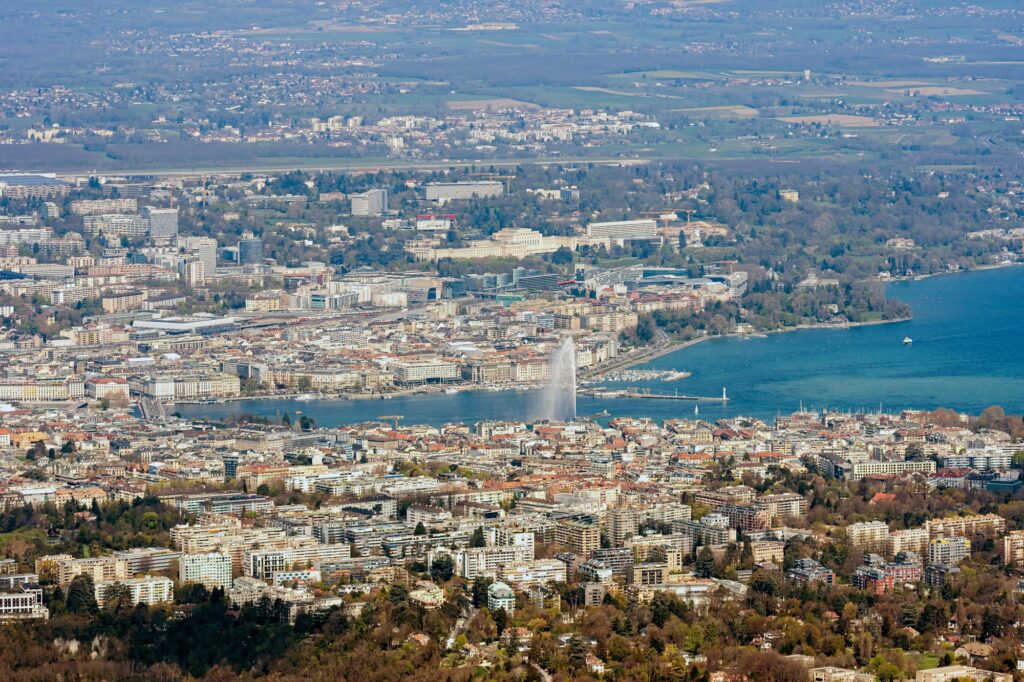 Fountain Hills, named for the fountain at its center that is one of the tallest in the world, is one of the best places to live in Maricopa County.
It is a great place to raise a family or retire, with beautiful scenery to enjoy and all the amenities you might want.
Many people are choosing to relocate to Fountain Hills because of the lifestyle they can live in this safe and beautiful community.
Check out our list of 5 of the best communities in Fountain Hills!
1. North Heights
North Heights is a luxury home neighborhood and one of the best communities in Fountain Hills. The area has continued to develop since it began in 1994 and is filled with large, custom homes set on spacious lots.
Homes in North Heights are highly desirable and competitive, with some of the higher price points in the area. The neighborhood is safe and well maintained, with excellent schools nearby, making it an excellent choice for young families.
2. Fountain View
Fountain View is one of the best communities in Fountain Hills, with large homes in a safe and peaceful neighborhood. You will also find a high-end senior care facility offering assisted living, memory care, and skilled nursing facilities.
Recently,  lovely condo communities have been built in Fountain View, as well. The variety of housing options in this safe and beautiful area make is one of the best communities in Fountain Hills for multi-generational families.
3. Town Center
Town Center is one of the best communities in Fountain Hills for people looking for a small to medium-sized home. You will find both townhomes and single-family homes in Town Center, built between 1970 and 2000, with some newer condo communities built in more recent years.
Town Center is known to be a peaceful and quiet neighborhood, with many retirees and seasonal residents. It is affordable in comparison to other Fountain Hills neighborhoods, with competitively priced row houses and townhomes.
4. Eagle Mountain
Eagle Mountain is a premier golf community in Fountain Hills. Homes in Eagle Mountain tend to be large, luxury homes on spacious lots with gorgeous landscaping. View of the golf course and fountain are common from Eagle Mountain homes.
This planned development includes a commercial area with shopping and dining within the community. Eagle Mountain is also gated and maintained by an HOA, making it a safe and pristine neighborhood that is one of the best communities in Fountain Hills.
5. Toll Brothers at Adero Canyon
If you prefer a new construction development, the nationally reputable builder Toll Brothers is currently constructing large, luxury semi custom homes in Adero Canyon, which is sure to be one of the best communities in Fountain Hills.
Homes in Adero Canyon start at 2,800 square feet and are offered with a long list of customization options to fit every style and budget. The community will be gated and managed by an HOA that keeps up with community amenities and landscaping. All homes in Adero Canyon will be large, single story houses with panoramic views.
Fountain Hills is one of the most affluent and competitive real estate markets in Arizona. You will find some of the most beautiful homes and communities in the state in this safe and well-educated community.
If you think Fountain Hills might be the right place for you, we would love to help you shop for a home in one of the communities on our list, or another of the many excellent options! Fountain Hills is full of safe, beautiful neighborhoods. You're sure to find something that suits your wish list and your family's needs, so contact me today to begin the hunt!
Tips for Those Relocating:
Simple Things to Remember When Relocating